5 Quick & Easy Personalized Housewarming Gift Ideas for Your New Neighbors
Want to impress you new neighbors with something a little more memorable than the average bottle of wine or tin of brownies? We've laid out our top 5 personalized housewarming gifts that are sure to leave an impression, and could even be the start to weekly game nights and backyard bonfires! Whether you're in a pinch or have some time to prepare, take a look at our list of chic, and easy housewarming gift ideas and make them your own right in time to leave a lasting impression.
Easy Personalized Housewarming Gifts & Memorable Add-ons
Use this list to find or create a gift the new couple next door will actually use and like! And, as always, if you've got a fun idea in mind and need help with the custom execution — take a look at all of our monogrammed housewarming gifts.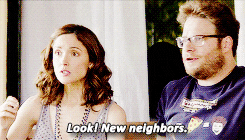 1. A Custom State Sign Paired with a List of your Favorite Local Spots
Whether they moved here from somewhere else or grew up here, the state you both share is something you can easily bond over. Design a sign they'll love to showcase in their new home and put together a fun list of spots they can try, and maybe they'll even invite you to go with!
2. Personalized Cookie Jar, Accompanied by Cookies and a Hand-Written Recipe
Upgrade a basic homeowner gift to something they can use again and again. A personalized cookie jar and hand-written recipe is a sentimental DIY housewarming gift that your new neighbors will use every time they need a sweet treat!
3. Monogrammed Serving Tray with Your Favorite Appetizer
Surprise your neighbors when they see what's hiding underneath your yummy app: a personalized serving tray with your new neighbors' names already engraved on it.
Stick out from the other "gifts" to leave a lasting impression! Not only are you bringing food for their housewarming party, but this gift idea for new neighbors is also a practical two in one that they'll use for every hosting event.
4. A Growler Set + Brew & Gift Cards Your Favorite Local Brewery
In this day and age, EVERYONE has a favorite local brewery. Why not bring your top-choice brew to your first get together with the new neighbors and share your local favorite, Maybe you'll even schedule an outing to the brewery as your next get together! Go the extra mile with a customized growler your neighbors can showcase in their home and brew or a gift card to get them hooked on your local favorite.
5. Personalized Barware Set with Ingredients for Your Favorite Cocktail
Hosting can always be a challenge. Give your neighbors an edge with a fancy (yet affordable) personalized barware set!
One easy way to personalize this housewarming gift is to give your neighbors your secret recipe for one or two of your favorite cocktails You'd be surprised how little notes and extra DIY thoughts like that can go a long way!
Which Housewarming Gift is Right For Your New Neighbors?
Personalized housewarming gifts help you break the ice and find a common bond with your new neighbors. But that doesn't mean you have to start from scratch or search from store to store to find something high-quality, memorable or useful.
Find an easy housewarming gift by searching our large collection of personalized gifts and make it your own by adding a DIY touch like the options above! Shop now and get your gifts right in time for the perfect introduction.
---